Modernizing A Historical City
Introducing an up-to-date shared office space to Tomball. A dynamic mix of traditional and flexible office spaces where your business and team can thrive.
We want to give more opportunity to the city's creatives to build what they love.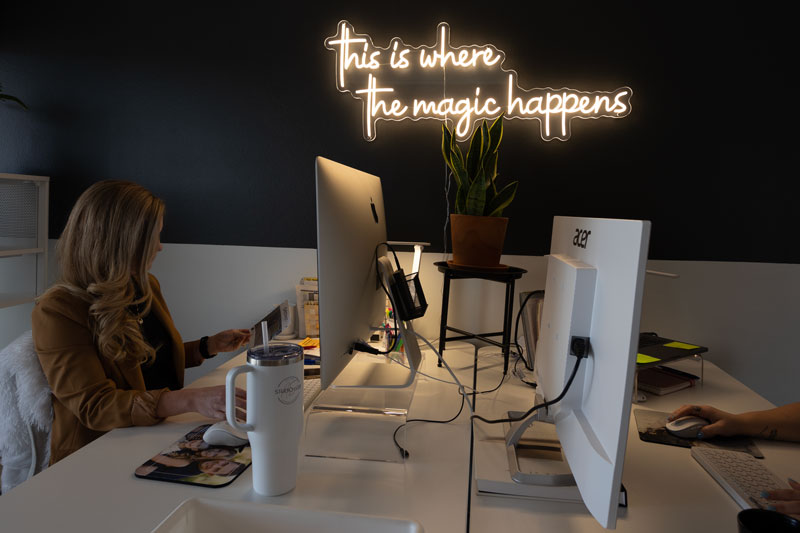 Building on what makes Tomball great.
Small businesses make Tomball what it is today. This exemplifies the passion, determination, hard work that is pervasive in the city. Seeing those traits is what inspires us to do more for the people of Tomball.
We want to give more opportunities to the city's creatives to build what they love. That's why our pricing is transparent, flexible, and most importantly, affordable.
Getting more for less. Traditional offices make amenities conditional, but we want all of our tenants to have the same playing field.
That's why all our amenities are available to you no matter how much space you rent.
That means you'll get all of these at no extra cost:

Free Coffee

Fiber-optic internet

Free parking

24/7 building access

Unlimited conference room bookings

Mother's room
Team suites are changing the landscape of business. Flexible workspaces and inclusive amenities help stimulate creativity to encourage innovation. Being around passionate creators and entrepreneurs creates an energy that is palpable for your team and those around you. The collaborative energy is present even if you're single person business. A space like The Field is lush ground for blossoming networking opportunities and business partnerships. Tomball's tight knit culture and flourishing businesses are an ideal starting point to kindle this energy.
Small Suites
For freelancers or remote workers who need a productive working space
Medium Suites
For businesses with four to six team members
Large Suites
A collection of customizable offices for flexibility
This is a short description elaborating the service you have mentioned above.​
"The Field is the perfect co-working environment for the Tomball community! It has such a fun and energetic atmosphere with numerous resources available that any small business might need. The conference and breakout rooms are perfect for scheduled and impromptu meetings, the kitchen and facilities are very trendy and clean, and the property owner Peter is great! Very responsive and down to earth. I highly recommend The Field to anyone looking to lease a space for their growing business."
"I recently rented a conference room from The Field and I couldn't have been happier with the experience. The staff was incredibly helpful and accommodating, ensuring that all of my needs were met and that I had everything I needed to make my meeting a success. The space itself was clean, modern, and well-equipped with all the necessary amenities. I would highly recommend The Field to anyone in need of a professional office space in Tomball."
We've been in The Field for nearly 2 months now. The TPC group has been fantastic to work with and the facilities are top notch. Thank you to Peter and the rest of the TPC team!
In the heart of Tomball – Just down the road from the Tomball Town Center, you'll be working in the midst of Tomball's commercial district. The commercial hub of Tomball is truly the heart of the city. Traffic feeds through it and filters throughout the town. "You have the authenticity of Main Street and the central hub of Business 249. It's the best of both worlds."